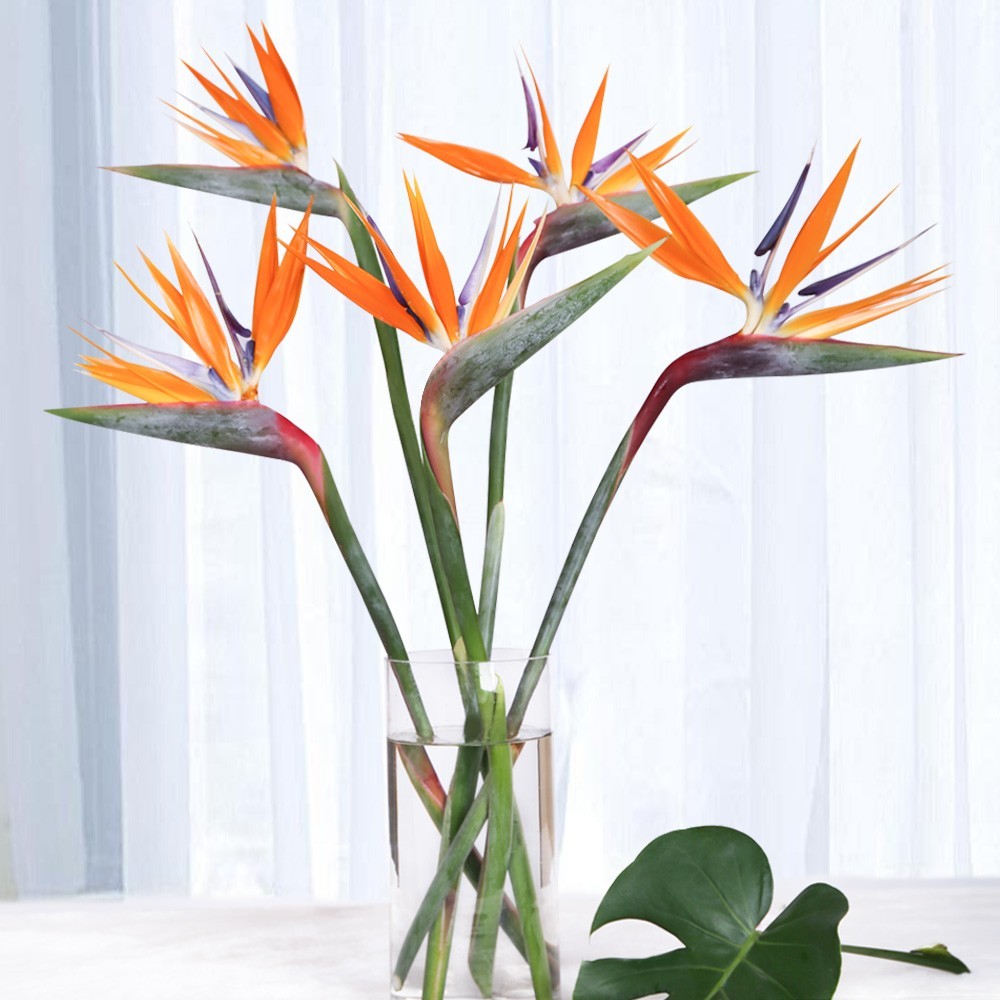  
The Vase of Bird of Paradise Flowers
Five stems of bird of paradise flowers (Strelitzia reginae) also known as crane flower.
Arranged in a glass vase.
---
This vase of crane flowers can be delivered anywhere in China, including Hong Kong, Macau and Taiwan.
Delivery method: hand-delivered by a local florist located nearby your recipient address.
Greeting card: available.
---
Important notice: please note that bird of paradise flowers are not available everywhere in China. Bird of Paradise flowers have to be ordered in advance.
For small and mid-sizes cities, please order at least 5 days before delivery to make sure we can deliver it.
For large cities, please order at least 3 days before delivery date, if you need same-day or next-day delivery please contact us first to confirm bird of paradise are available at your delivery address area.
---
Contact method
Recipient's phone number is the most important info we need, please make sure to provide it to us.
Same-day delivery
Place your order before 5pm Beijing time if you wish same-day delivery.
Pricing difference
Please note that cost of flowers are much higher in Hong Kong, Macau and Taiwan.