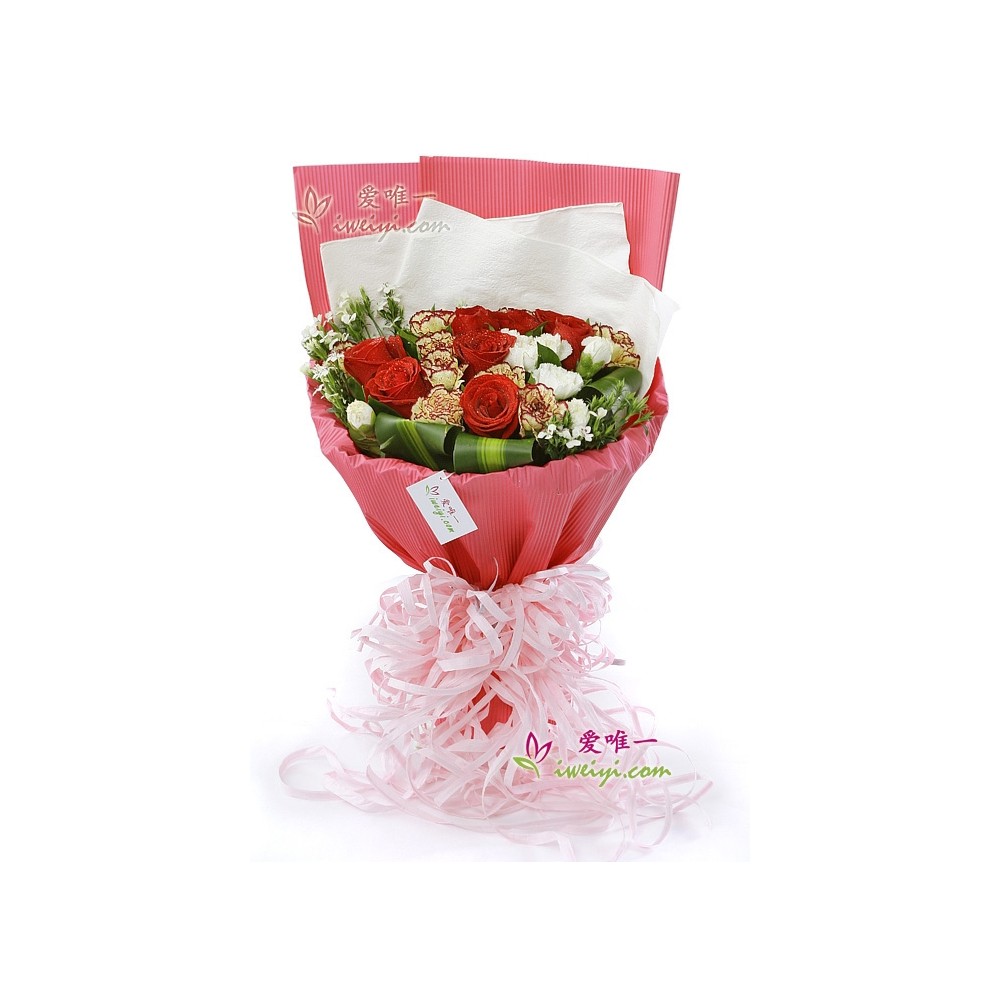  
The bouquet of flowers « Dedication of love »
Lined with white crepe paper, fuchsia corrugated paper single side wrap, tied with pink rayon raffia in a bow.
10 blooming red roses accented by 10 multicolor carnations and white carnations, pinathus japonicus, dracaena fragrans leaves and fresh greens.
Same-day delivery
Place your order before 5pm Beijing time if you wish same-day delivery.
Delivery
Unless specified on the product page, all items are hand-delivered by a local florist.
Pricing difference
Please note that cost of flowers are much higher in Hong Kong, Macau and Taiwan.