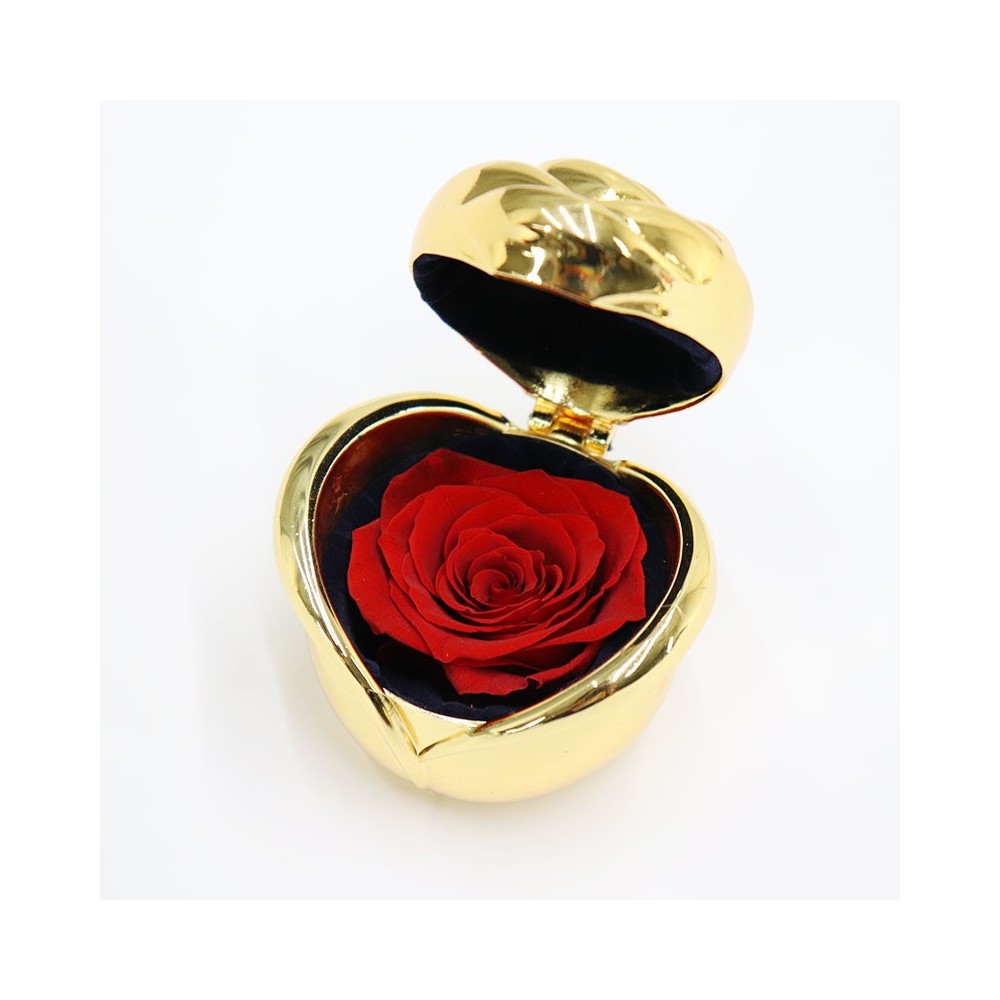  
Preserved Red Rose in a Golden Color Jewelry Box
Natural preserved single red rose in a golden color jewelry box.
Size: 6.3 cm x 6.8 cm
Weight: 0.5 kg
Preserved roses also known as "eternal roses" can last for months and even years if cared correctly.
---
This preserved red rose can only be delivered in mainland China, for Hong Kong, Macau and Taiwan please contact our customer service.
Delivery method: Shipping by package
Same-day delivery or requested delivery date: not available.
Fast delivery (1-3 hours): not available.
Greeting card: available.
IMPORTANT NOTICE
Same-day delivery or a specific delivery date are not available for this item.
After we received your order the package will be shipped out by express delivery and delivered to your recipient within 2 to 3 days after shipment.
Contact method
Recipient's phone number is the most important info we need, please make sure to provide it to us.
Same-day delivery
Place your order before 5pm Beijing time if you wish same-day delivery.
Pricing difference
Please note that cost of flowers are much higher in Hong Kong, Macau and Taiwan.