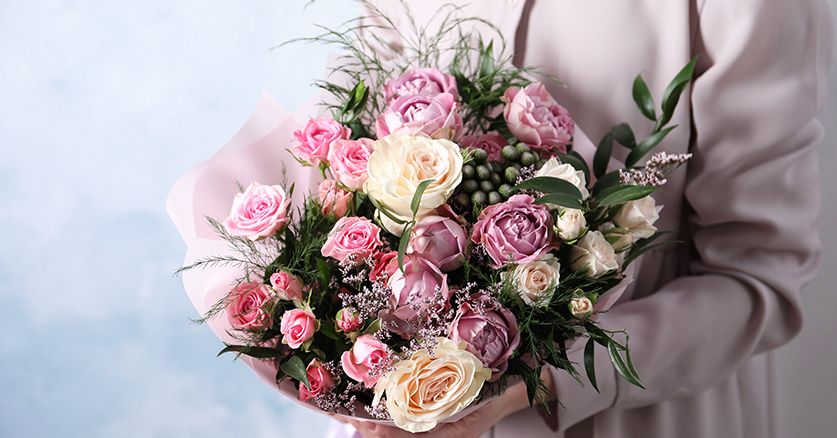 Flowers add a touch of beauty and freshness to any space, whether it be your home or office. Imagine waking up to a beautiful bouquet of seasonal blooms or receiving a surprise delivery of flowers just because! That's exactly what a flower subscription offers - the joy of fresh flowers delivered right to your doorstep on a regular basis.
With iweiyi.com, your reliable online China florist, you can say goodbye to the hassle of ordering flowers every time you want to brighten up your space. With a flower subscription, you can have your favorite blooms delivered to your doorstep in a frequency that suits you. Whether you prefer to choose the bouquets yourself or receive a surprise selection of seasonal flowers, the options are endless!
And, if you're looking for a special way to mark a special occasion, our reminder service can send flowers on specific dates such as Valentine's Day, Qixi Festival, or any other special day.
Not all florists in China can offer subscription services, but here at iweiyi.com, we make it easy for you to enjoy fresh flowers regularly. We understand the importance of convenience and the impact that fresh flowers can have on your day-to-day life, which is why we offer a wide range of subscription options to suit your needs, either you are located in Beijing, Shanghai, Shenzhen, Hong Kong or any other cities in China.
You can choose how often you want to receive your flowers - from a standard monthly subscription to a weekly or fortnightly subscription. Our subscription options are flexible and can be tailored to meet your needs. If you need flowers more frequently or at different intervals, just give us a call and we'll be happy to accommodate you.
And, don't worry about committing to a long-term subscription. We offer a range of options, from three-month subscriptions to 12-month subscriptions, or a rolling, indefinite basis. And, if you need to cancel, there's no need to worry about any cancellation fees - just give us sufficient notice before your next scheduled delivery.
Our flower subscriptions vary in budget, from affordable loose flower arrangements starting at $89 to luxurious subscriptions costing as much as $139 per delivery. Whether you're treating yourself, your home, your workplace, or someone special, a fresh and beautiful bouquet of flowers is always appreciated. And, with a flower subscription, you can enjoy a continuous supply of blooms without the hassle.
So, why not add a touch of beauty and freshness to your life with a flower subscription from iweiyi.com? Treat yourself or someone special to the gift of fresh flowers delivered right to your doorstep. Subscribe today and experience the joy of fresh flowers every day!
---