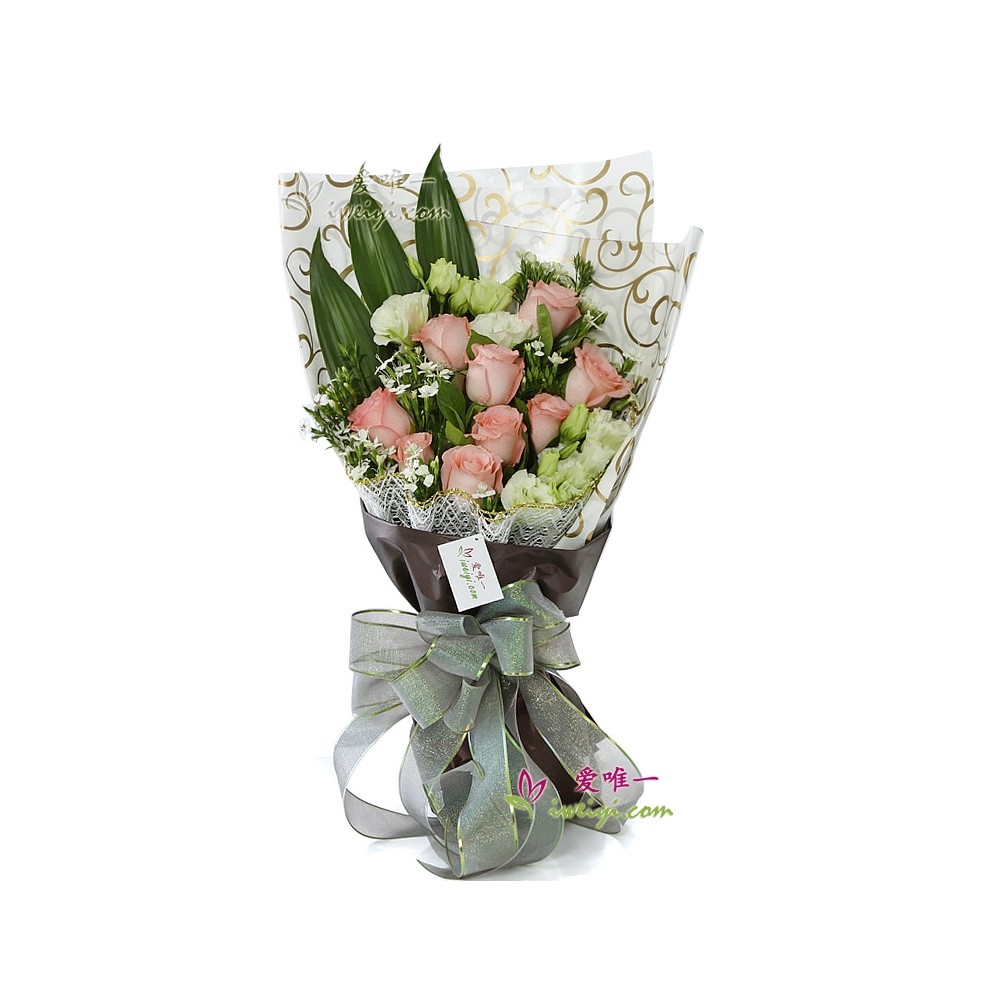  
The bouquet of flowers « The Feeling of Missing You »
Gold floral white waterproof paper exquisite fanned wrap, white W coarse mesh and gilded coffee kraft paper at the bottom, finished with a gilded green ribbon.
9 pink roses accented with multi-stemmed lisianthus, pinathus japonicus and dracaena fragrans leaves.
Pricing
Please note that cost of flowers are much higher in Hong Kong, Macau and Taiwan.
Delivery
Unless specified on the product page, all items are hand-delivered by a local florist.
Same-day delivery
Place your order before 5pm Beijing time if you wish same-day delivery.