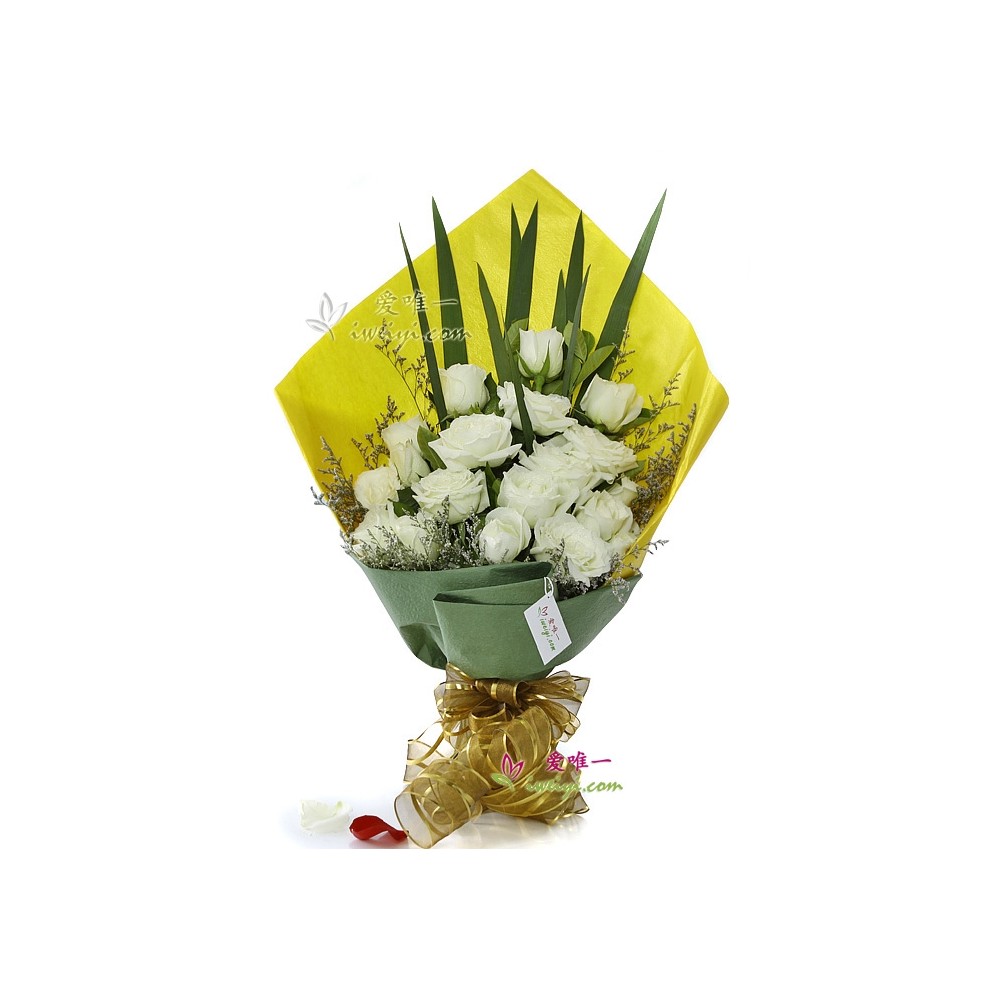  
The bouquet of flowers « Constant missing »
17 premium white roses accented with limonium perezii and iris leaves.
Yellow crepe paper fanned wrap, deep green crepe paper at the bottom, finished with a gilded coffee ribbon.
Contact method
Recipient's phone number is the most important info we need, please make sure to provide it to us.
Same-day delivery
Place your order before 5pm Beijing time if you wish same-day delivery.
Pricing difference
Please note that cost of flowers are much higher in Hong Kong, Macau and Taiwan.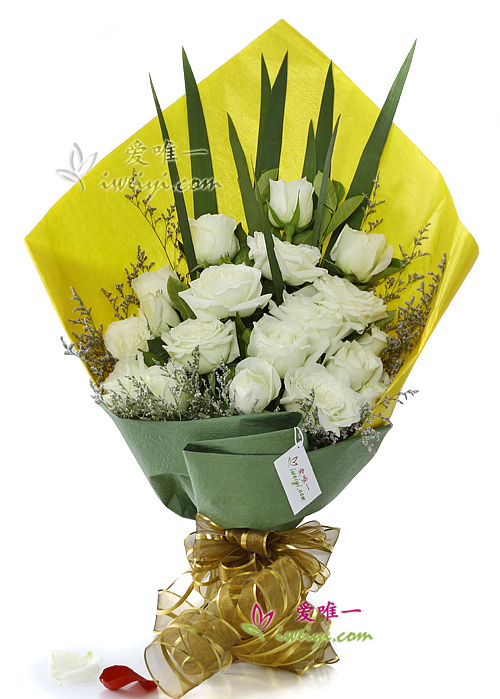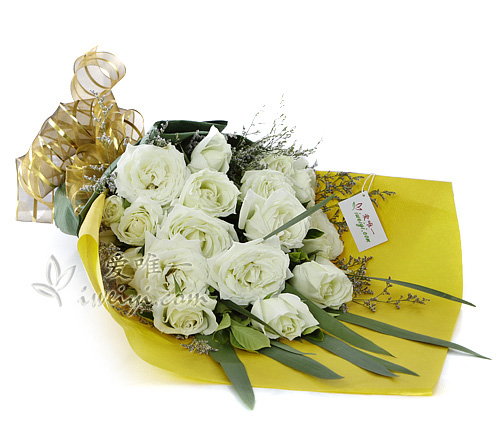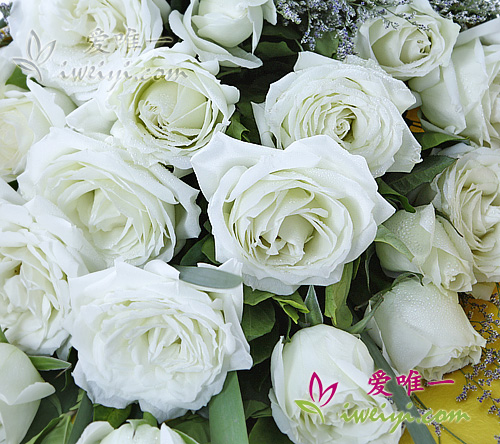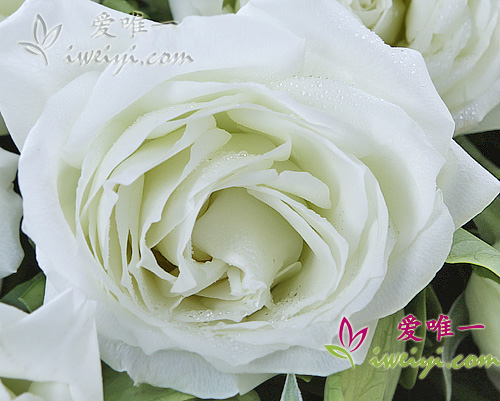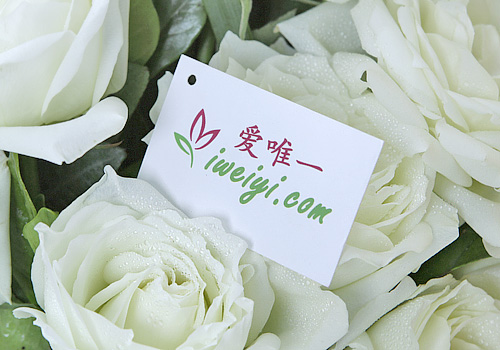 No customer reviews for the moment.